KatanaMan Pro Send/Return Switch
The Katana Send/Return function can now be controlled from KatanaMan Pro via a bluetooth footswitch. Using the menu 'Options | Map Key Codes' select the 'S/R OnOff' field (see below), and enter the character that your bluetooth footswitch / keypad is going to use to control this function.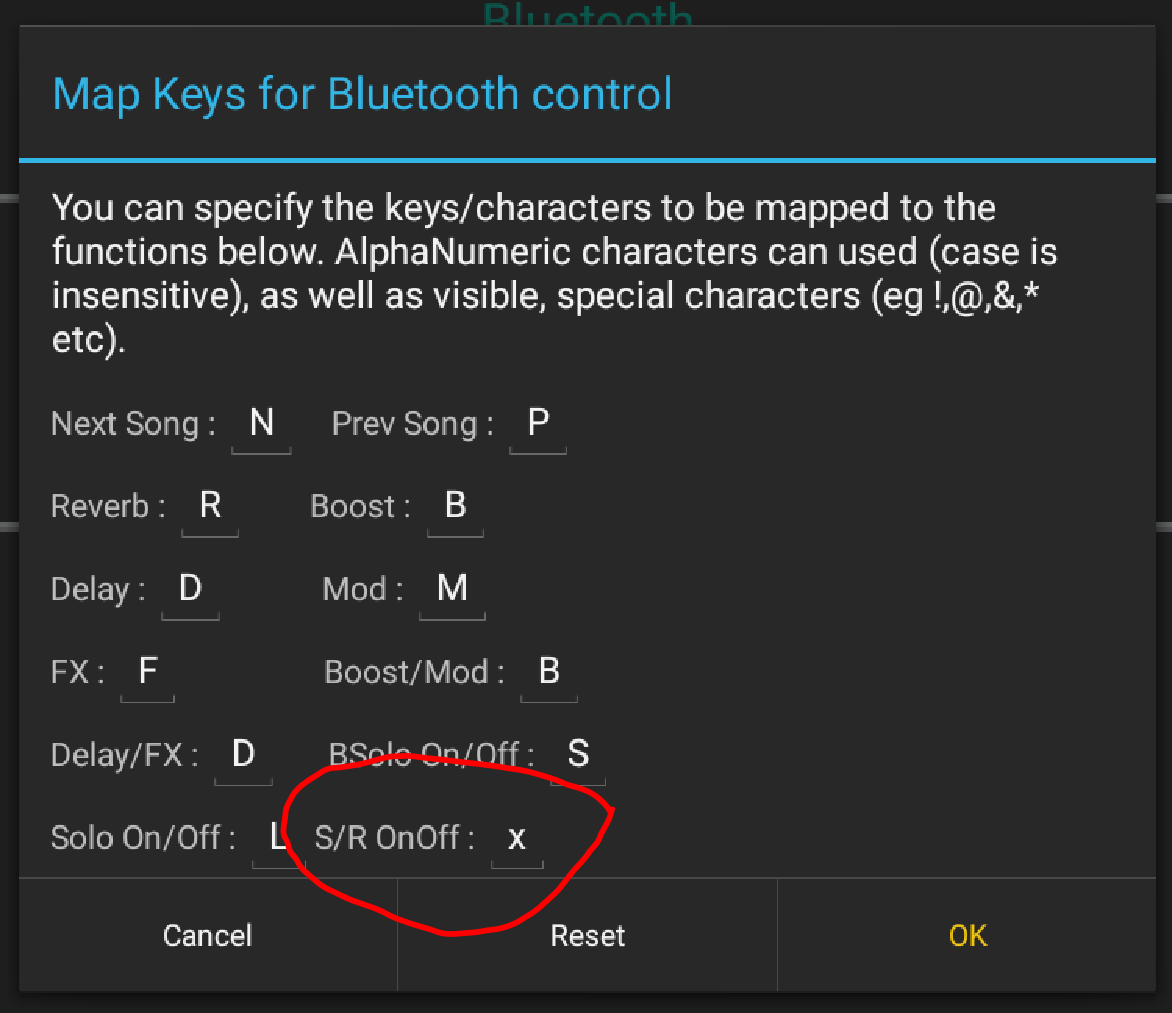 Now when you press the relevant footswitch, the Send/Return function in the Katana will be turned on and off. If the Send/Return option is visible on the KatanaMan Pro screen, the text will turn green when the function is on, and grey when it is off.